Euro Treatment For Thinning Hair & Shampoo & Conditioner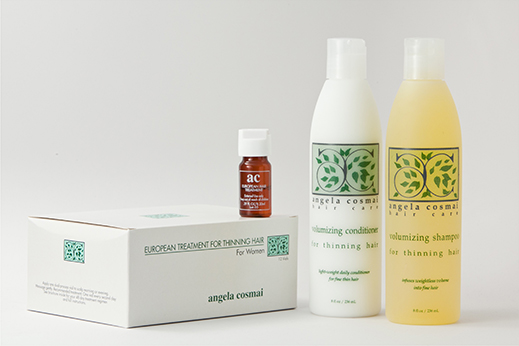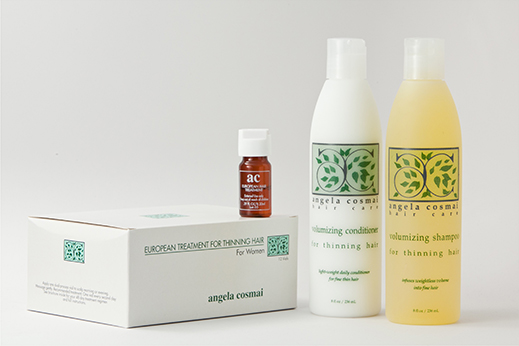 sale
Euro Treatment For Thinning Hair & Shampoo & Conditioner
​You save: $21.00 (22%)
Volumizing Shampoo
​​Volumizing Conditioner
Created in Europe, this formula is rich in mucopolysaccharides, DNA and anti-oxidants to fight free radicals. It penetrates to stimulate and nourish the scalp and hair follicles. A safe, non-drug alternative to restore the health and beauty of your hair.
Drug free:
Created from natural extracts, and vitamins. Contains no harsh Chemicals.
No side effects:
Extensive testing in University Laboratories in Europe among women of all ages confirms that AC European Treatment for Thinning Hair for Women is safe non-toxic and may be used by anyone.
Created for women:
AC researchers wanted to bring you a treatment created expressly for the hair and scalp problems of women. Problems that may include hormonal changes, stress, chemical damage and sebum build-up.
Easy to use:
This box contains 12 dual-process vials. The ingredients are mixed with the push of a button for maximum potency and effectiveness. The contents of one vial are applied to the scalp and massaged gently for several moments. One vial is used every other day.
Immediate results:
You feel a warming glow minutes after each treatment, as AC's formulation stimulates micro-circulation in the scalp and hair follicles. Within days, your scalp should feel toned, energized, alive. Hair will begin to look and feel thicker and fuller.
Long term results:
As AC counters the action of free radicals and oxidizing compounds, damage will be prevented and your hair should continue to look fuller, thicker and healthier.
For best results:
We recommend the 48 day treatment regimen, which will nourish, stimulate and revitalize your scalp and your hair. Use the 12 vials in the box: one vial every second day for a total of 24 days. Then use a second box of 12 vials for the next 24 days. In extreme cases, use one vial every day for 12 days and then begin the 48 day treatment.
Important:
It is not necessary to use AC European treatment for Thinning Hair for Women continuously. We recommend repeating the 48 days treatment again after 6 months to maintain results.
Volumizing Shampoo
Especially formulated to give body and shine to fine or limp hair while cleansing the scalp of impurities. Extracts help strengthen and support the hair structure to leave hair with new bounce and body.
Volumizing Conditioner
Volume Conditioner gently infuses weightless volume and strength to finer delicate hair while still preserving the movement and flexibility of a natural looking finish.